Georgia Fishing Maps and Fishing Spots for Inshore and Offshore Fishing in Coastal Georgia. These Fishing Spots and Fishing Maps are not available anywhere else and were created by Fishermen, for Fishermen. Choose your favorite Coastal Georgia Fishing Map location anywhere in Coastal Georgia for any type of fish you can think of. Our Fishing Spots come from the Pro's! See where we get our Fishing Spots.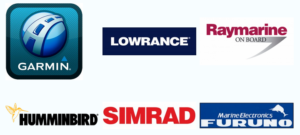 FOR GPS! We offer Georgia Fishing Hot Spots and Fishing Maps for Speckled Trout, Redfish, Tarpon, Kingfish, Grouper or Snapper. Whatever your choice, we've got a Fishing Map to suit your needs with top Fishing Spots from local Fishing Guides! Upload our Fishing Spots to your boats GPS using an SD card, or load to your Phone or Tablet.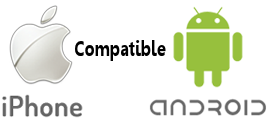 GO MOBILE! Click here to see some of our Georgia Fishing Spots uploaded to Android, Droid and iPhone-iPad! Most of our Coastal Georgia Fishing Spots are NOT public information. Click here to see how it works and what comes with it. Our Georgia Fishing Spots work with Garmin, Lowrance, Huminbird, Raymarine, Simrad GPS units. Also, works with iPhone, iPad, Android and Droid Mobile Devices!
---
Below are some of our Georgia Fishing Spots loaded to a Garmin GPS for sample purposes. Keep in mind, these fishing spots will work with nearly any GPS that accepts an SD card including most Handheld GPS models. Note: Actual views, icon symbols and comments on fishing spots may vary depending on the base map installed on your GPS. Click here to see all Georgia Coastal Fishing Areas!
See more Information | Cumberland Island Fishing Spots | Jekyll Island Fishing Spots | St. Simons Fishing Spots | Little St. Simons Fishing Spots | Sapelo Island Fishing Spots | St. Catherines Island Fishing Spots | Ossabaw Island Fishing Spots | Wassaw Island Fishing Spots | Tybee Island Fishing Spots | Savannah Georgia Fishing Spots